Musculoskeletal Medicine Workshop
Date: Saturday 7th April 2018
Time: 0900 – 1630
Venue: The Aviation Medicine Unit , RNZAF Base, Auckland
Cost: AMMA Member $300 AUD | Non Member $350 AUD

Join us in beautiful Auckland for this full day workshop covering current and emerging trends in the field of Musculoskeletal Medicine. Registration will include lunch and refreshments.

---
Tropical Medicine Workshop
Date: Friday 17th June 2016
Time: 0900 – 1700
Venue: Airforce Museum of New Zealand, Christchurch
Cost: AMMA Member $280 AUD   –   Non Member $325 AUD

Join us in beautiful Christchurch for this full day workshop covering current and emerging trends in the field of Tropical Medicine. Registration will include lunch and refreshments.
Facilitators:
Dr Marc Shaw DrPH, FRNZCGP  Medical Director, WORLDWISE Travellers Health Centres NZ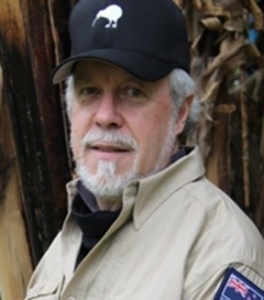 Professor Marc T.M. Shaw is a Fellow of the Royal New Zealand College of General Practice, Marc was a Family Practitioner for 15 years before specialising in travel and tropical medicine.  He has gained a Doctorate in Public Health, from James Cook University in Australia, is a Fellow of the Faculty of Travel Medicine from the Royal College of Physicians and Surgeons of Glasgow. He is also a Fellow of the Australasian College of Tropical Medicine and of the joint Faculties of Travel Medicine and Expedition and Wilderness Medicine from the same College. He is currently Vice President of the College and Dean of the Faculty of Expedition and Wilderness Medicine. In 2008 he was made a Fellow of the Royal Geographical Society, and was a recipient of the Inaugural Award for Travel Medicine from the Australasian Society of Tropical Medicine. He has interests in all aspects of travel and geographic medicine, and also in expeditions to remote regions. He recently returned from Afghanistan where he served with credit in the New Zealand Defence Forces in Bamyian and also from Fiji where he was deployed with the New Zealand Medical Assistance Team. Currently he is both Medical Director of the Worldwise Travellers Health Centres of New Zealand, and an Adjunct Professor in the College of Public Health, Medical and Veterinary Sciences, James Cook University, Australia
---
Professor Peter A. Leggat, AM College of Public Health, Medical and Veterinary Sciences, James Cook University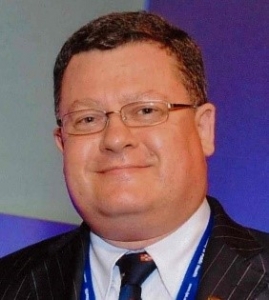 Professor Peter A. Leggat, AM, joined the Australian Regular Army in 1987. He was posted to various units, including the historic 2 Field Ambulance in Townsville. He has served abroad in Thailand attached to the Australian Embassy, Bangkok, in 1990 and the United Nations Transitional Authority in East Timor in 2000. He served with the Army Reserve for more than 15 years being promoted to the rank of Colonel. Professor Leggat is currently Deputy Dean, College of Public Health, Medical and Veterinary Sciences, Division of Tropical Health and Medicine, James Cook University (JCU), Townsville. For nearly 25 years, he has also been a civilian Visiting Medical Officer for various military units, including Lavarack Barracks Medical Centre and 5 Aviation Regiment. Professor Leggat holds board appointments with various organisations, including the JCU Council, the International Society of Travel Medicine (Secretary-Treasurer), The Australasian College of Tropical Medicine (ACTM, President-Elect), the Faculty of Travel Medicine of the ACTM (Dean) and the Australasian College of Aerospace Medicine (Dean of Education), as well as being the Queensland and National Director of Training for St John Ambulance Australia. He holds editorial board positions on a number of journals, including with the Journal of Military and Veterans' Health. A former Fulbright Scholar and current Fulbright Ambassador, he holds several doctorates and Fellowships and has published more than 500 papers in professional journals and more than 80 chapters in textbooks. He has also edited or co-edited more than 20 monographs and textbooks and presented more than 350 papers at national and international meetings. He was admitted as a Member of the Order of Australia (AM) in 2013 for significant service to medicine and as an Officer of the Order of St John in 2011.
---
Writing for Publications Workshop 
Date: May 3 2016
Time: 0900 – 1630
Venue: Enoggera Gallipoli Barracks
THIS WORKSHOP HAS BEEN POSTPONED UNTIL FURTHER NOTICE 
This is an initiative by the Journal of Military and Veterans' Health to support you in developing high level writing skills. Although I am facilitating the workshop it is a team effort, and on the day, Associate Marion Mitchell and Mr Benjamin Mackie will join me to provide individual mentoring. 
The day begins with a series of presentations that are designed to provide you with specific writing skills. This will include examples from the nursing/medical literature.
This will be followed by some one-on-one work with our attendees to help get your paper or manuscript up to publication standard. For those who have not yet begun the process of developing their paper, I still encourage you to attend with your laptop or tablet and we can begin this process during the workshop.
I look forward to welcoming you to the workshop in early May.
Anne McMurray, AM
Speakers  
Anne McMurray AM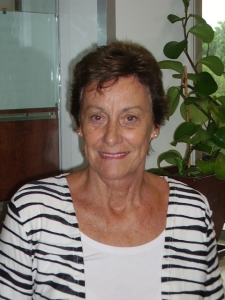 Anne McMurray AM, is Emeritus Professor of Nursing in the School of Nursing and  Midwifery and an adjunct member of the Centre for Health Practice Innovation (HPI) at  Griffith University in Queensland. She is also Emeritus Professor in the School of  Nursing, Murdoch University in Perth and an Adjunct Professor of Nursing at the  University of the Sunshine Coast. Anne is a fellow of the Australian College of Nursing  and Sigma Theta Tau International Honor Society, and an expert advisor to the  International Council of Nurses on primary health care. She is widely published, and has  conducted a number of workshops on writing for publication for health professionals.  She was inducted as a Member of the Order of Australia in 2006 for her contribution to  nursing and community health. Her current role is as a higher degrees research  supervisor for students in several Universities, and Principal Research Fellow Griffith School of Medicine Integrated Care Program.
Marion Mitchell
Associate Professor Marion Mitchell holds a Joint Appointment with Griffith  
 University, School of Nursing and Midwifery and the Princess Alexandra Hospital in    the area of critical care nursing.  Her research focuses on improving ICU patient and  family outcomes and projects to enhance education. She is a previous President,  Treasurer and Vice-President of the Australian College of Critical Care Nurses  (ACCCN) and was awarded in 2012, Life Membership in recognition of her  contribution to ACCCN and critical care nursing. She is ACCCN's representative on  the World Federation of Critical Care Nurses and on the Australian Organ and Tissue  Authority. Associate Professor Mitchell is on the Editorial Board of Australian Critical Care and is a peer reviewer for a number of nursing and medical journals.
She contributes to the profession more broadly and is Vice-President of the Centaur Memorial Fund for Nurses; treasurer of the Sigma Theta Tau International Phi Delta chapter; assessor of BN programs for Australian Nursing and Midwifery Council Accreditation Council and the Australian Research Council. She has published over 50 peer- reviewed journal articles.
---

Registration Fee:
AMMA Members: AUD $220 incl GST
Non Members: AUD $270 incl GST
Inclusions:
– Full day of engaging keynote speakers
– Workshop time to obtain assistance from our speakers and facilitators on your manuscript
The registration fee does not cover:
– Food, drink or refreshments (there are food outlets near the workshop venue)
In order to keep costs down, food will not be provided, but there are numerous food outlets nearby on and off the base.
– Accommodation and travel
How to get to Enoggera Gallipoli Barracks?  
Engoggera is 20 kms from Brisbane Airport. Directions can be found Here
Accommodation
There is no accommodation on site, unless you access defence accommodation internally. Enoggerra Gallipoli Barracks is less than 10 k from Brisbane CBD. We recommend using our preferred suppliers at Watermark Hotel, Hotel Grand Chancellor and the Best Western, who have affordable prices and are a close drive from the Barracks.
AMMA NEW ZEALAND REGIONAL SYMPOSIUM
TRENTHAM MILITARY CAMP, WELLINGTON, NEW ZEALAND – SATURDAY 21 MARCH 2015
The Association will conduct a Regional Symposium at the Staff College at Trentham Military Camp on Saturday, 21 March 2015. This will be a one day activity, with two components. Surg Capt Andrew Robertson RAN will give a presentation covering ballistic injuries and Lt Col Darryl Tong RNZAMC will give a presentation on combat facial trauma.   The seminar will commence at 0900 and conclude at 1700.
AMMA Members AUS $250*
Non Members AUS $295*
*Includes morning and afternoon teas and lunch.
Dr Andrew Robertson
Dr Andrew (Andy) Robertson is the Deputy Chief Health Officer and Director, Disaster Management, Regulation and Planning within the Public Health Division in the Western Australia Department of Health (WA Health). With specialist qualifications in Public Health Medicine and Medical Administration, he served with the Royal Australian Navy from 1984 until 2003, including completing three tours to Iraq as a Biological Weapons Chief Inspector with the United Nations Special Commission in 1996 and 1997. In October 2003, he took up the position of the Director, Disaster Preparedness and Management in WA Health. In December 2004, he led the Australian Medical Relief team into the Maldives post tsunami, managed WA Health's response to the 2005 Bali Bombing, led the WA Health team into Indonesia after the Yogyakarta earthquakes in June 2006 and worked as the Radiation Health Adviser to the Australian Embassy after the Fukushima nuclear incident in 2011. Since 2007, he has coordinated the WA Health responses to Cyclone George, the Varanus Island gas explosion, the Ashmore Reef incident, the public health system aspects of the H1N1 2009 pandemic, and the 2011 CHOGM meeting. He remains in the active Reserve as a Navy Captain and is both an AMMA Councillor and Editor-in-Chief of the Journal of Military and Veterans Health.
 Lt Col Associate Professor Darryl Tong RNZAMC
Darryl Tong qualified in dentistry and medicine at the University of Otago and completed his specialty training in oral and maxillofacial surgery in Seattle, gaining a Master's degree from the University of Washington in 1999. He has worked in Dunedin since returning to New Zealand and is an active teacher and researcher. His research interests include maxillofacial trauma and military surgery with an emphasis on ballistic trauma. He completed his PhD on war injuries of the face and jaws combining historical and evidence-based material alongside clinical material from his deployment to Kandahar, Afghanistan. Darryl is active as a NZ Army Reserve Force officer and holds a number of appointments including Deputy Commanding Officer of 2HSB (NZ), Senior Medical Officer (Reserves) and is the Honorary Surgeon to His Excellency the Governor General of NZ.